SIS for Account Holders
As an Account Holder, you have the option of adding a new student to your account. This is done in order to register a child for a course at Peabody Prep.
Log into your SIS account using your JHED ID and Password.
From the SIS homepage, a Students section appears on the left side of the screen.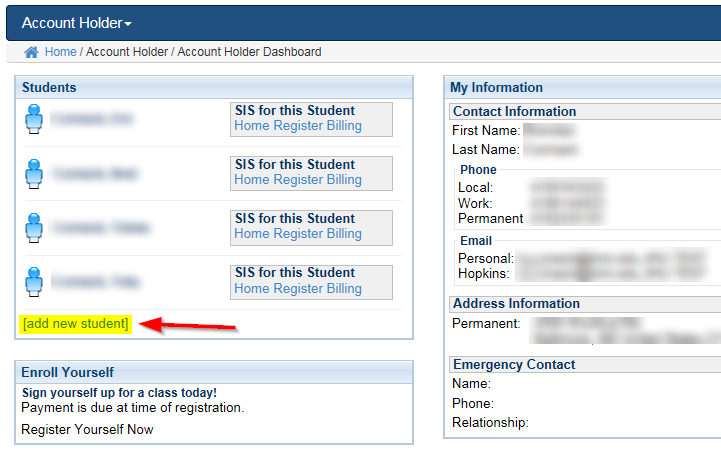 Click add new student.
The Add New Student form appears.
Complete the required information in the following fields:
-Name and Misc Info
-Address Information
-Contact Information
-Choose Student Interests
After completing the information for your new student, click Submit.
After submitting the new student form, it will be processed and the new student will appear in the Students section of your homepage.