Downloading the Zoom Desktop Client
Go to Zoom's Download Center to download the Zoom Client for Meetings.
Note: if you do not have administrative privileges to install the desktop client, contact your LAN Admin/Desktop Support team to install the desktop client package on your computer.

Logging in to the Zoom Desktop Client
Launch the desktop client and click Sign In with SSO.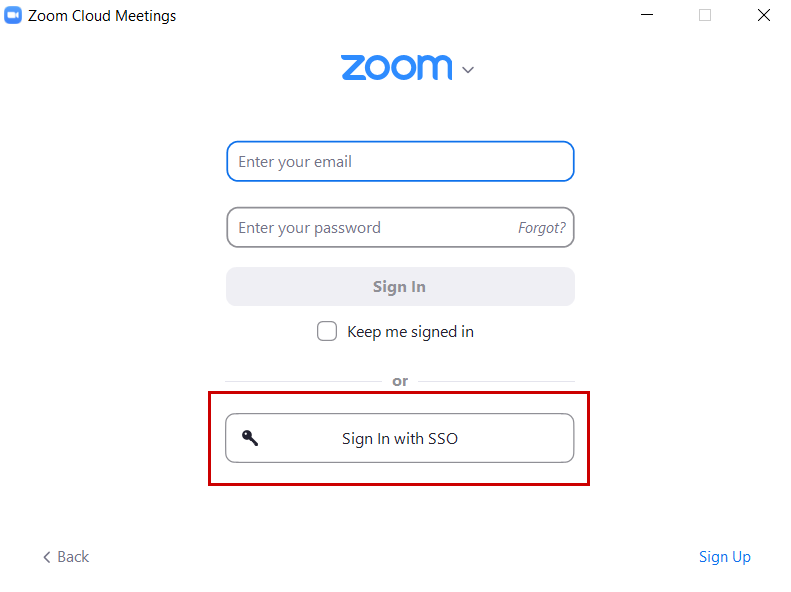 Enter "JH" for the company domain.
You will be directed to the Johns Hopkins Sign in page. Sign in with your JHEDID@jh.edu credentials.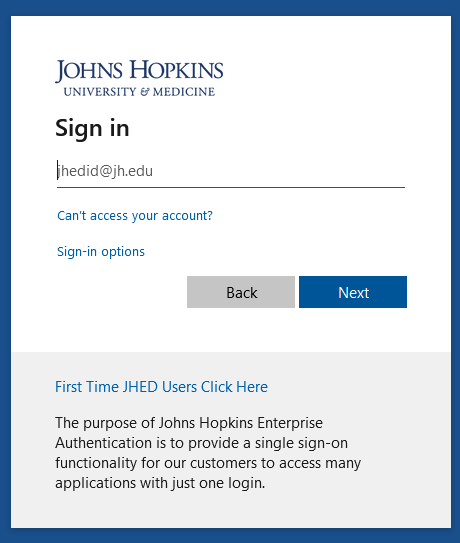 Upon successful authentication, the Zoom client will load the Home screen.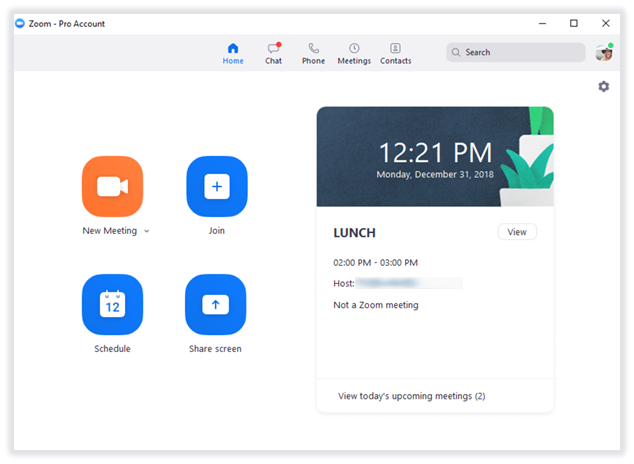 Navigating the Zoom Desktop Client
Accessing Zoom Meetings
Click on the Meetings tab to view your upcoming meetings and your previously recorded meetings.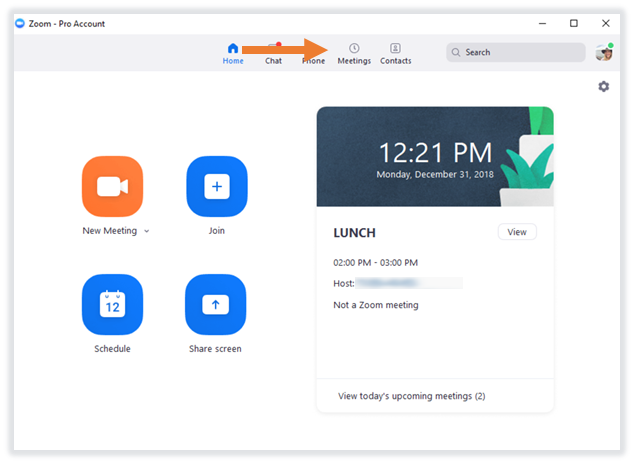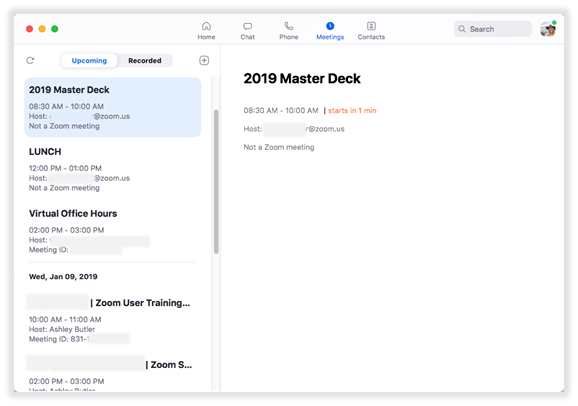 General Settings
Click on the gear icon in the top-right corner to change your settings.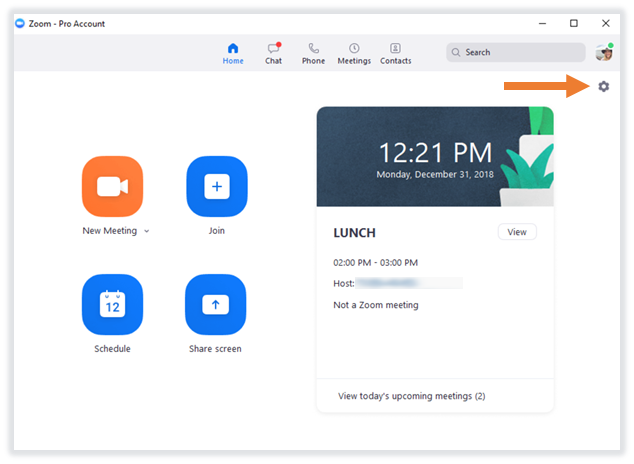 For more information and an overview of all the settings available within the desktop client, please refer to Zoom's documentation for changing settings in the desktop client.