Logging in to Zoom
To log in to Zoom in a browser, go to https://jh.zoom.us/ and click Sign In.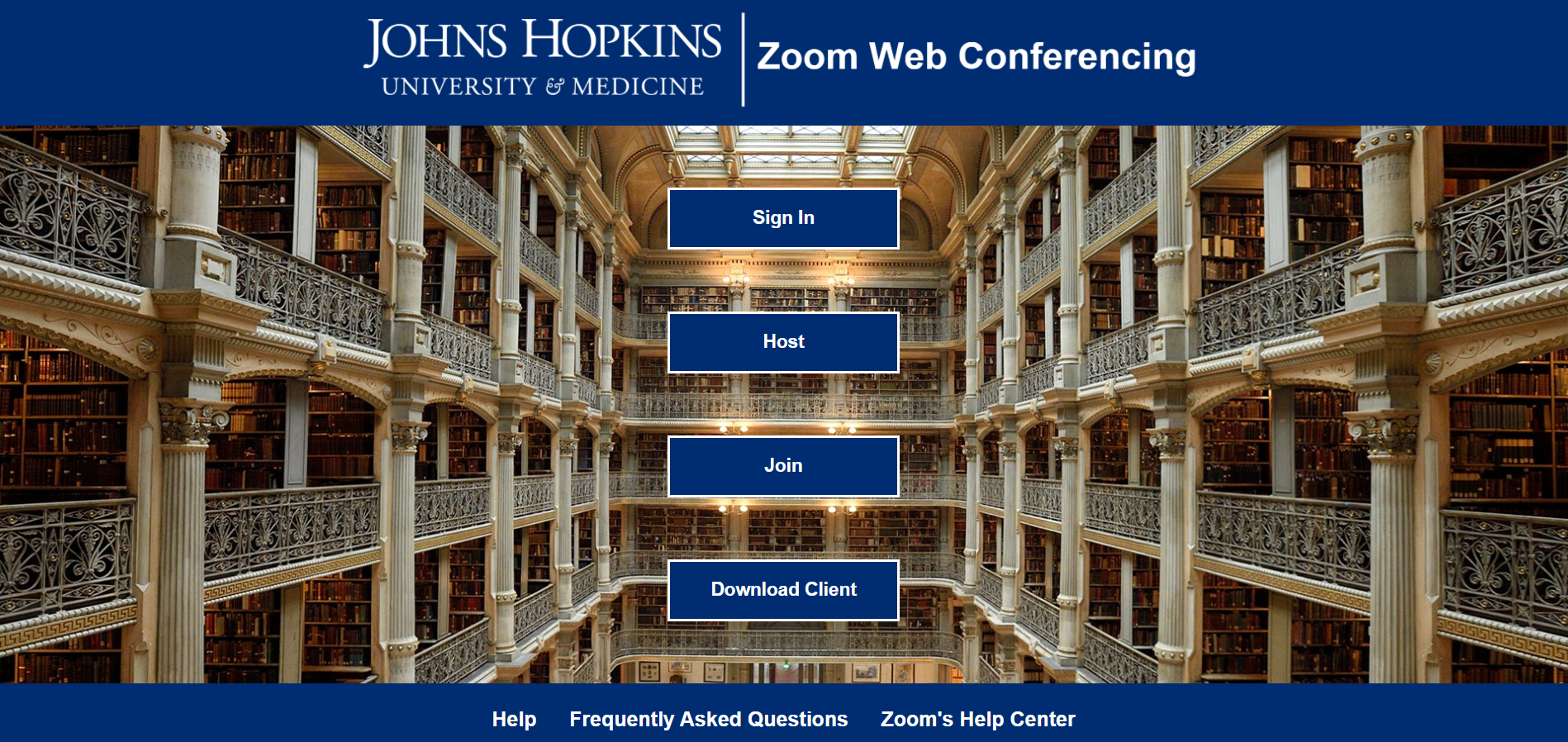 You will be directed to the enterprise authentication page. Enter your JHED credentials to finish signing in.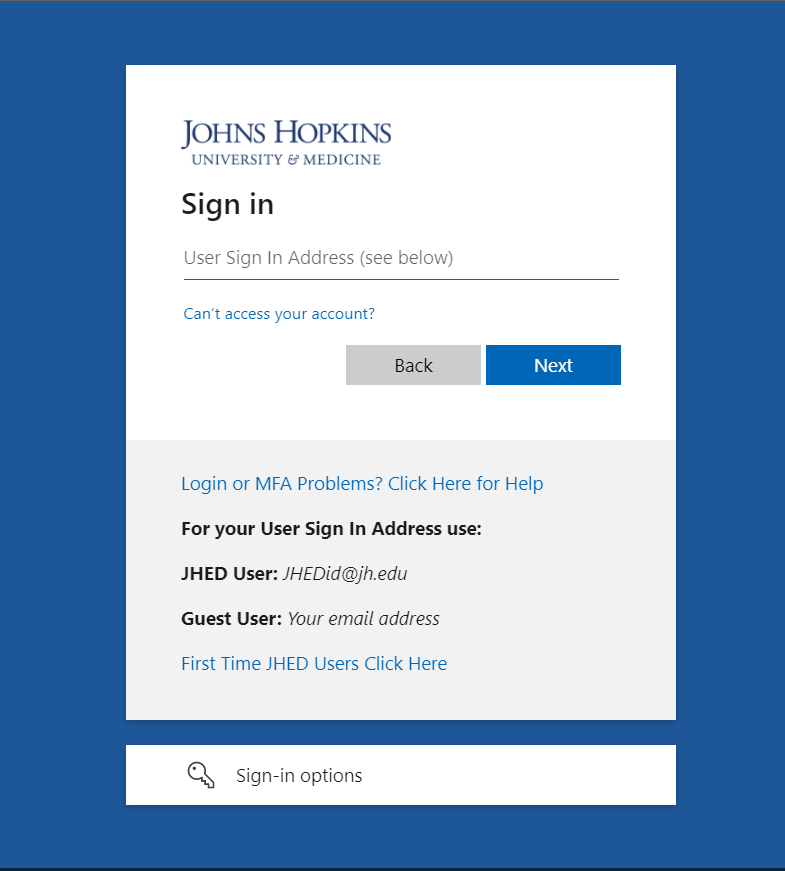 After logging in, you will be directed to your Zoom profile page.
Zoom Settings and Profile
For a comprehensive overview of the web client and all of the settings available for configuration, please visit Zoom's support pages for changing account settings and customizing your profile.