It is extremely helpful to keep all information up to date so that you can be reached if necessary.
SIS for Account Holders
Log into SIS for Account Holders using your JHED ID and Password.
https://sis.jhu.edu/
From the homepage, under My Information, click edit next to the section you want to update.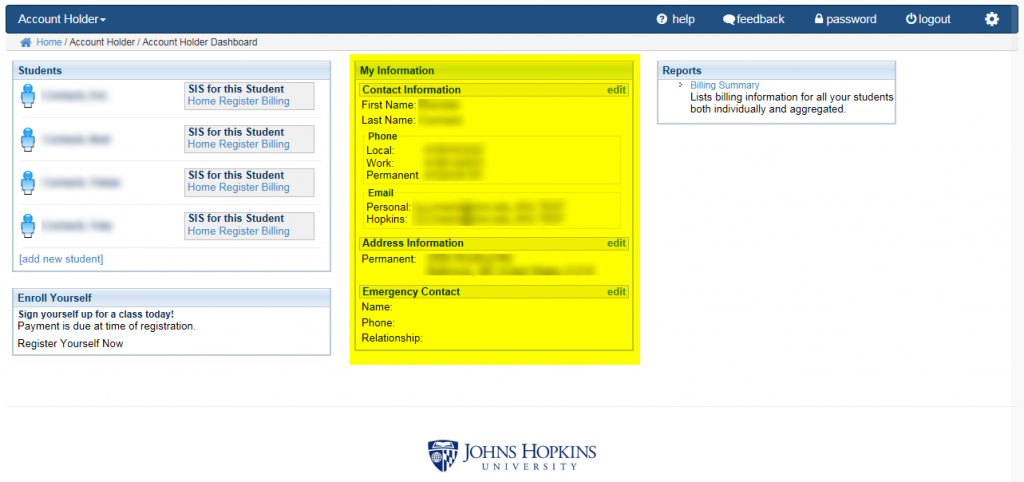 Next, the the Account Holder's Summary page will open.
Edit information from the following fields:
Biographic Information
Address Information
Phone Information
Email Address Information
Click save when you have finished editing a section.
The changes you've made to the your contact or address information will appear automatically.