SIS for Authorized Users
Authorized Users is a function that a student can set up. Students can set up an account for a parent or guardian which gives them access to their schedule, grades, billing, and financial aid information. The student selects the access, creates the username and password, and supplies this information to you.
Go to the log in page for Authorized Users:
https://sis.jhu.edu/sswf/SBS/AuthorizedPayer/default.aspx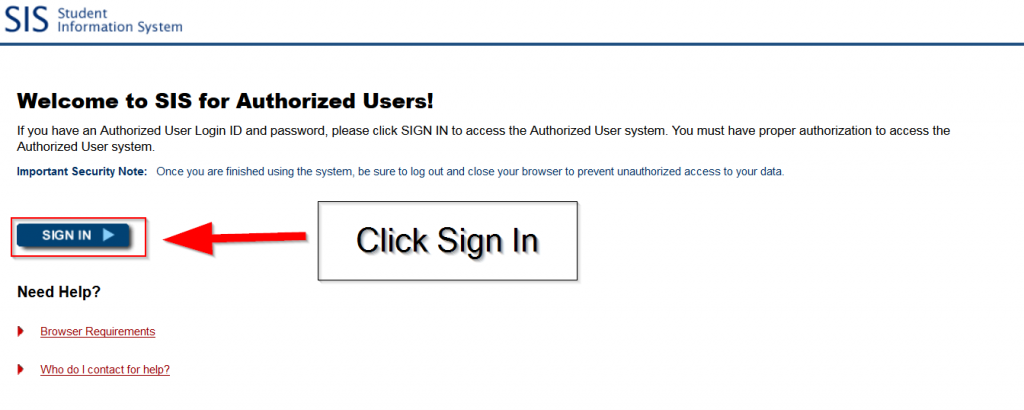 Click Sign In.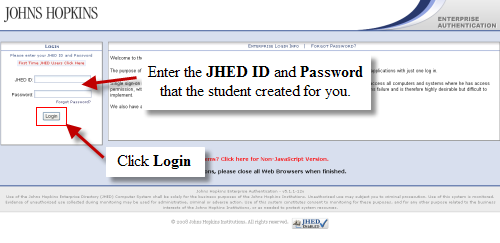 Enter the JHED ID and Password that your student has created for you.
Click Login.
You are now logged into SIS as an Authorized User. The menu at the top provides you with the different areas you have access to.