SIS for Campus Security
Upon logging into SIS, the search screen appears by default.  Complete any of the search fields to narrow your search.
Click the Search button.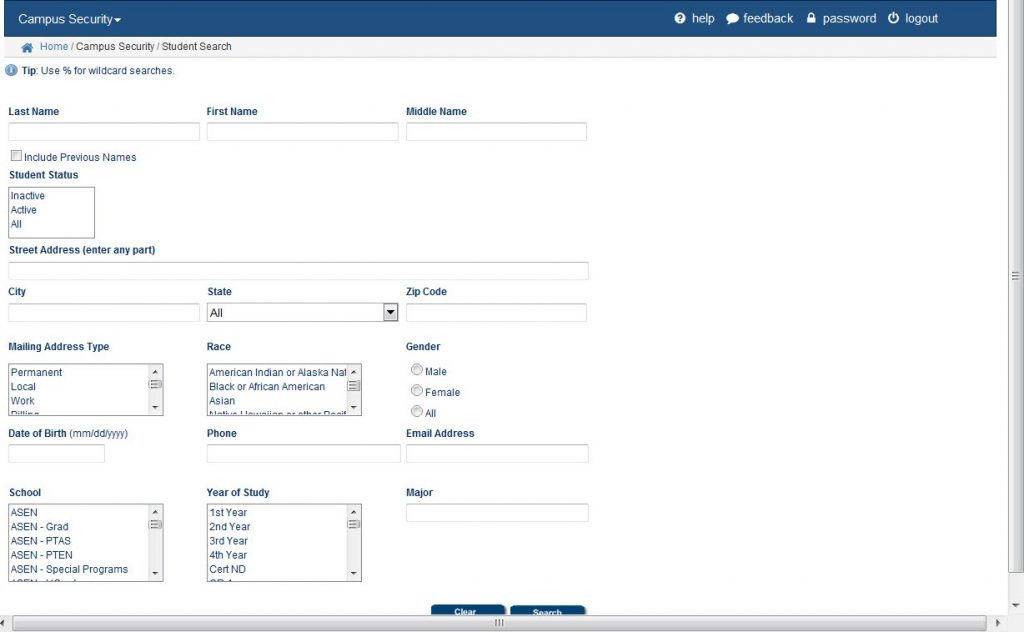 The search results will appear. 

Click directly on a students name to show more details, or use the checkboxes to select multiple students.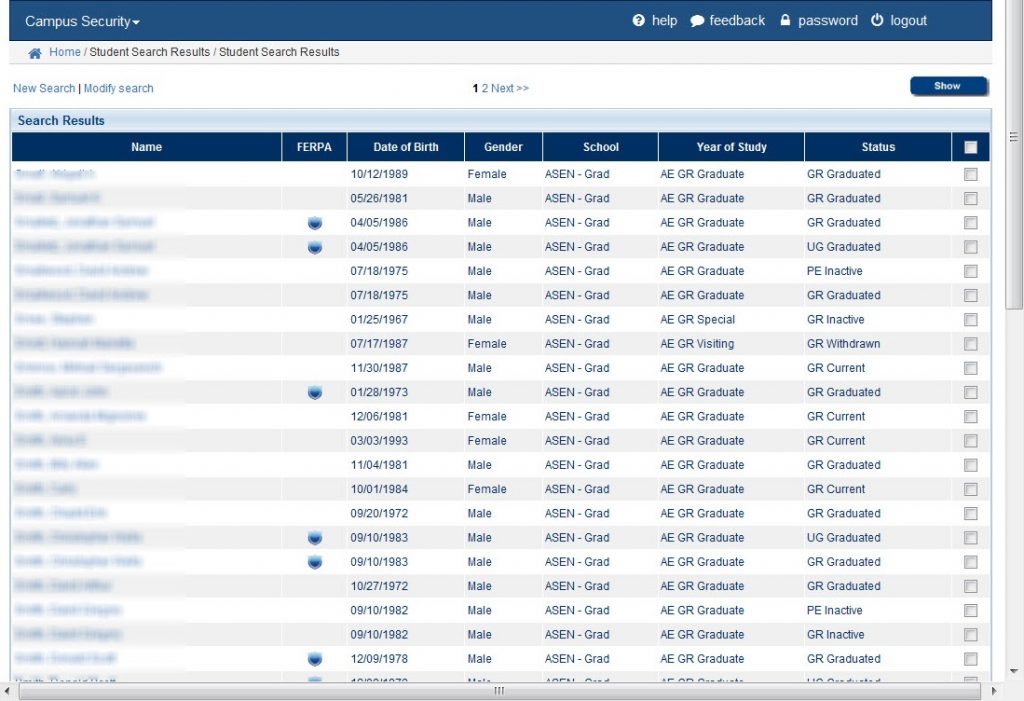 The details of the selected student will appear.
Click New Search or Modify Search to change your current search.
Use the Next and Previous links at the top of the page to go page by page through your selected search results.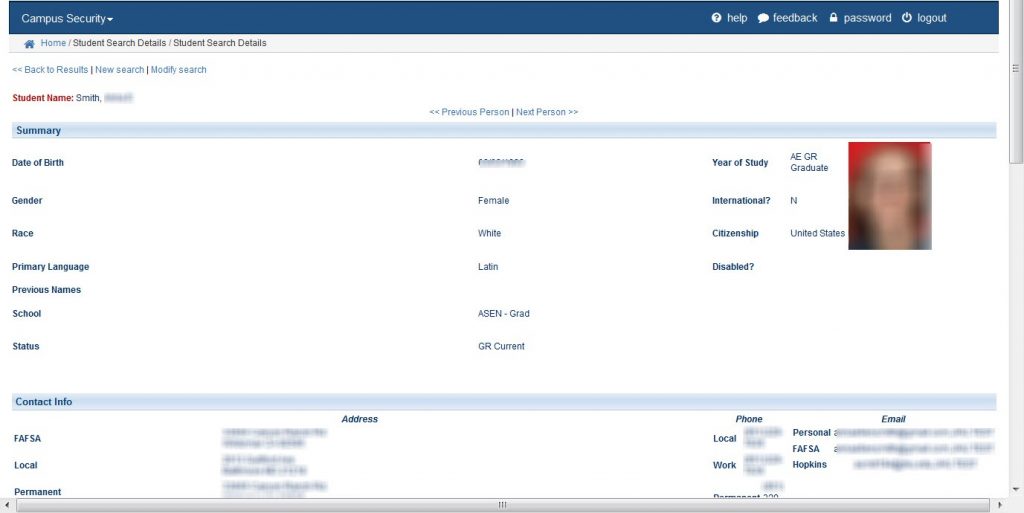 Search Tips
Use the % character to do wildcard searches. The below search example will pull all students with last name, Smith, and a first name that begins with D.

Hold down the CTRL key to select multiple items from the listboxes.