Placing an Advisor Hold on an Advisee will prevent the student from registering, adding, or dropping classes until the Advisor releases the hold. Once a hold is placed, students will see an alert on their SIS page, and know that in order for the hold to be lifted, they must contact their Advisor.
NOTE: Advisor Holds are not applicable to all divisions.
To Apply or Release a Hold:
On the menu, click the Advisees and select Advisee List.
TO Apply Hold:
At the end of the student's row, click the Apply Hold button.
An Alert will appear for that student under the More Info column. The student will see this Alert as well.
TO Release Hold:
At the end of the student's row, click the Release Hold button.
The hold will be released, and the Alert under the More Info column will be removed. The student will no longer see an Alert.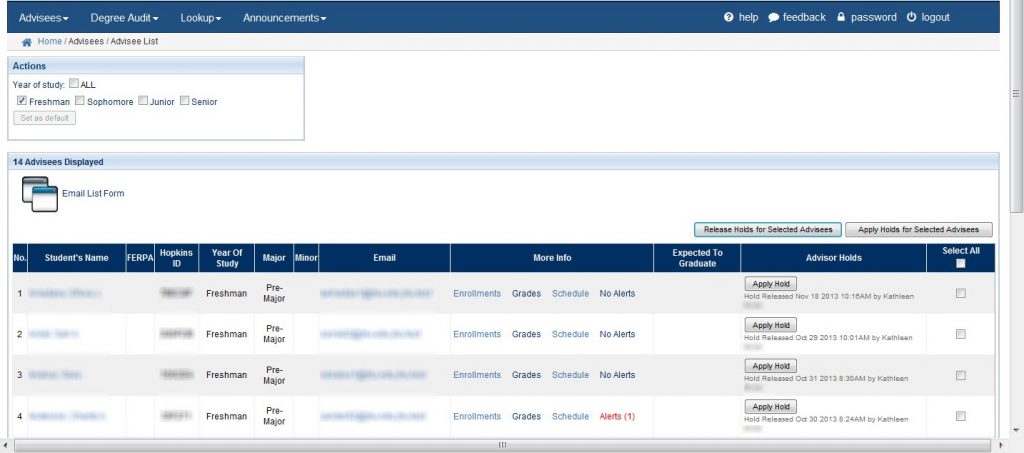 TO Apply or Release Multiple Holds at one time:
Select the students you wish to apply or release holds for.
To select all students in your list, use the Select All checkbox in the table header.
Once you have the proper students selected, use the buttons above the table to apply or release multiple holds at once.