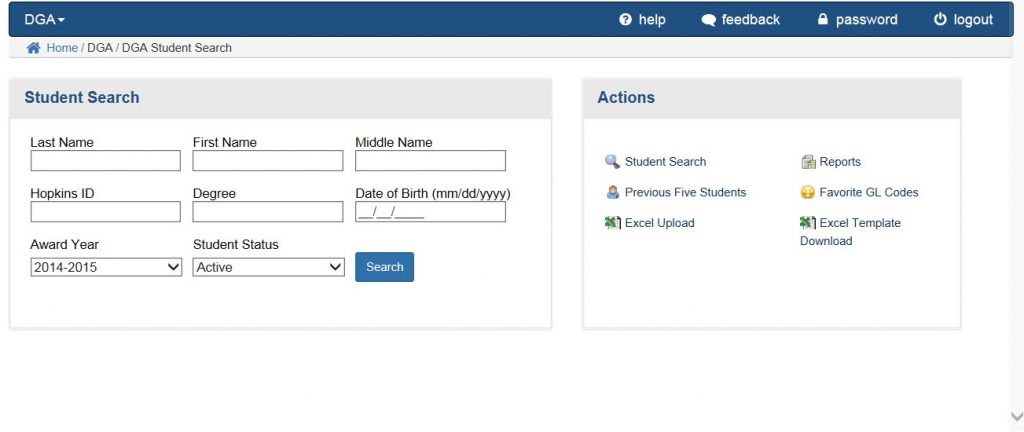 Student Search
The Student Search region contains a variety of fields that allow you to lookup student records.
Fields include Last Name, First Name, Middle Name, Hopkins ID, Degree, Date of Birth and Student Status. The Student Status field allows you to limit your search results to active or inactive students and is especially useful if you do not want to see graduated students.
Note: Any combination of the fields can be used to search for students. The most common searches involve Last Name and First Name or Hopkins ID.
Wildcard characters can be used in any field if you are unsure of the search terms you want to use.
Actions Region
The Actions Region contains links to commonly used functions available for DGA.  This region is present on every page used for DGA.
The features available through the Actions Region include:
Student Search
Previous Five Students
Excel Upload
Reports
Favorite GL Codes
Excel Template Download