A key component of the DGA process is the use of SAP account numbers to charge support to a department's budget. This site allows you to create a list of favorite GL codes which you can select from when entering your DGA transactions.
In addition, when you add the SAP account number to the Favorite GL Codes, it is validated to confirm that it is an active and valid SAP account. If the account is invalid for any reason, you will not be able to save it to your favorites list. This helps prevent erroneous account numbers from being entered through DGA.
Adding an SAP Account to Your Favorites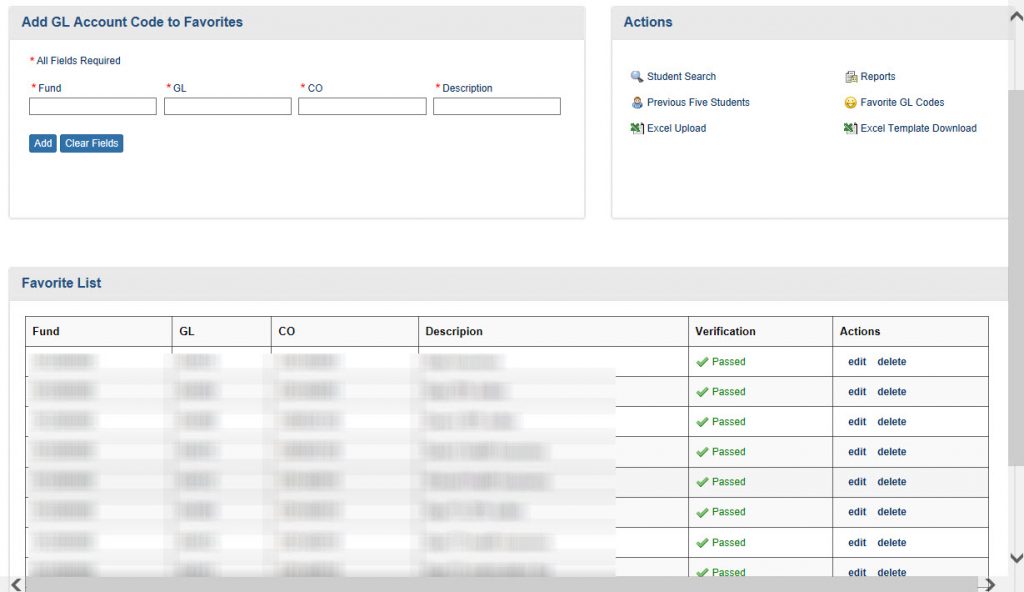 In the Fund field, type the 10-digit fund of your SAP account.
In the GL field, type the 6-digit general ledger segment of your SAP account.
In the CO field, type the 10-digit cost object/cost center of your SAP account.
In the Description, type a name so you will recognize this 26 digit SAP account.
Click Add.
The SAP account is added to your Favorites list and is now available to select from the drop-down on the GL field when adding or updating DGA transactions.
Note: Use the Edit or Delete links to modify or remove an SAP account number from your Favorites list.