In order to send an email to your entire class, your email address must be established in SIS.
If you receive a message that indicates you can not send an email address to your entire class, follow the steps below to establish the email address in SIS. After establishing your email address, please wait 2 – 4 hours before attempting to re-send your email message to the list. If you are still experiencing problems after following these steps, please contact your Registrar's Office for further assistance.
To establish your email address, click the Email Options link located under Actions.
A pop up window containing previously established email addresses appears.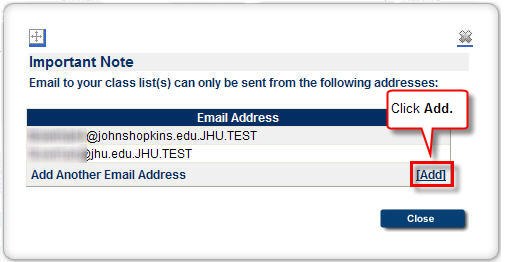 Click Add to establish an additional address in SIS.  A yellow field will appear.
Type your email address in the field.
Click the Save link.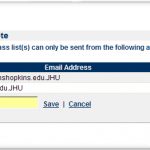 You'll see a message indicating that your updates were made successfully. Your email has now been established in SIS.