As a faculty member, you have the option of uploading your class roster via excel or a PDF file. However, there is also the option of viewing and printing a Photo Roster, which displays the student name, email address, and photo (if the student provided one).
To view a photo roster, from the Faculty Dashboard page, Choose a Term from the Select a Term dropbox.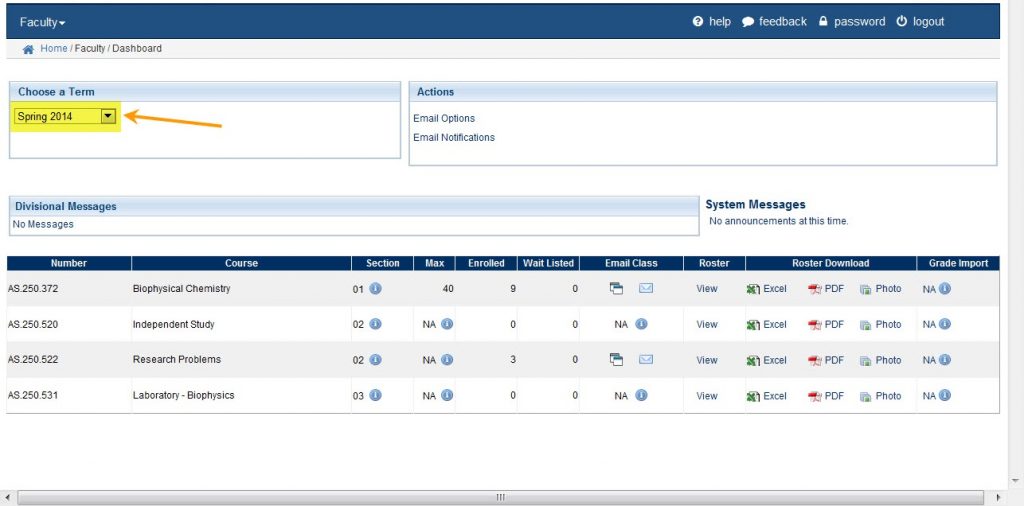 A list of your courses for the selected term will appear.
Click Photo under the Roster Download column.
NOTE: You can also download a photo roster from the Grade Roster page, just look in the Actions box.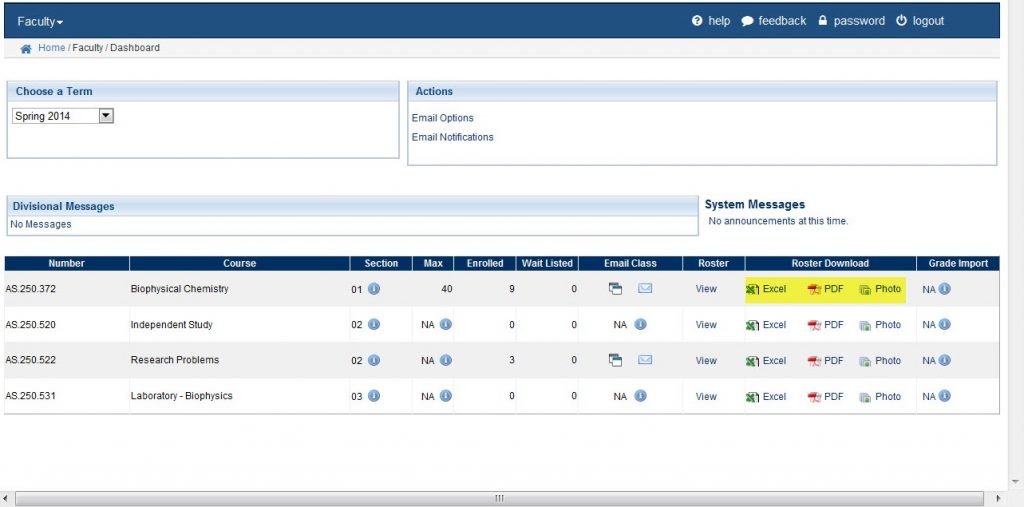 A pop-up will appear.
To open the Photo Roster directly, click Open.
To save the Photo Roster to your computer click Save.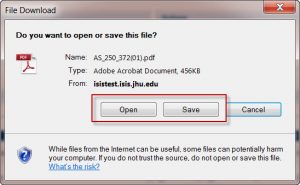 Your Photo Roster will appear in an Adobe PDF file.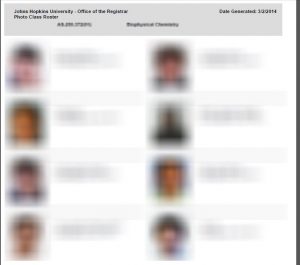 Click the printer icon to print.