Page Contents:
NOTE: The information displayed on your class roster may vary based on your division.
View a Class Roster:
Select a Term under the Choose a Term dropbox.  This page will display all courses that you are teaching for the selected term.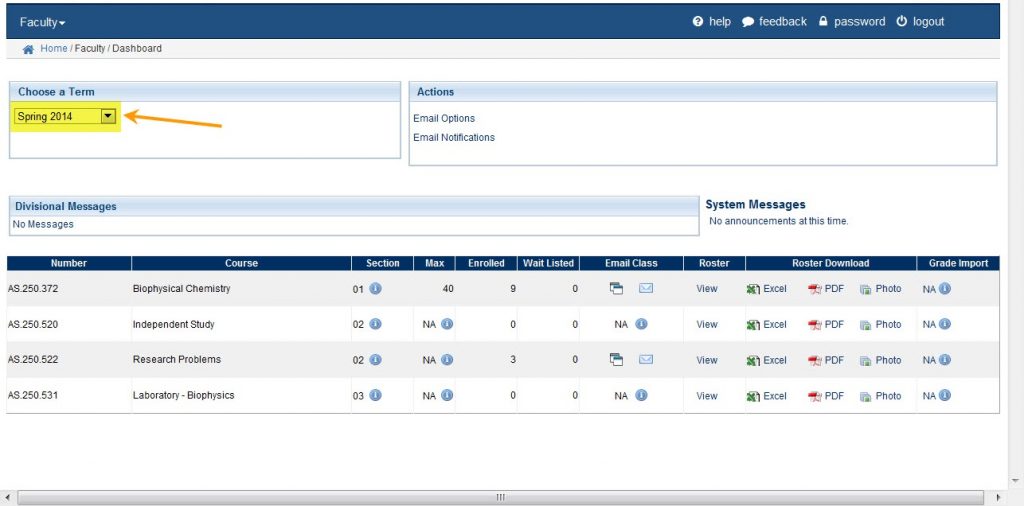 Select the View link located under the Roster column for the course roster you are trying to view.  This page will display information on all students enrolled in your course.
For more information on the student, click on the student's name under the Student Name column.
TIP: If you are currently viewing a class roster and would like to view another, simply select the Term and Class from the dropboxes under Choose Your Roster.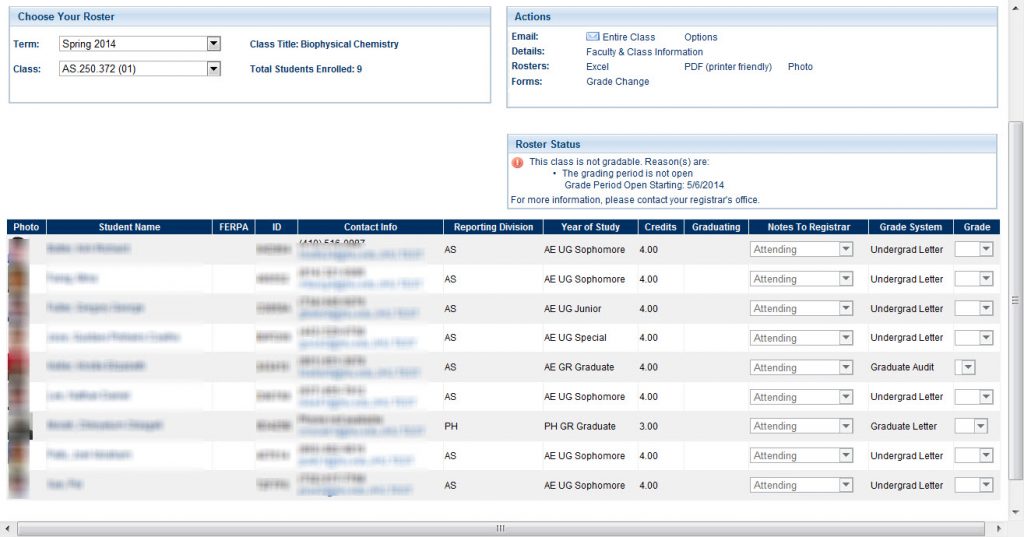 Download a Class Roster
You may download a class roster using Excel, or Adobe Acrobat (PDF), or Photo.
From the Dashboard, simply click on the icon under the Roster Download column.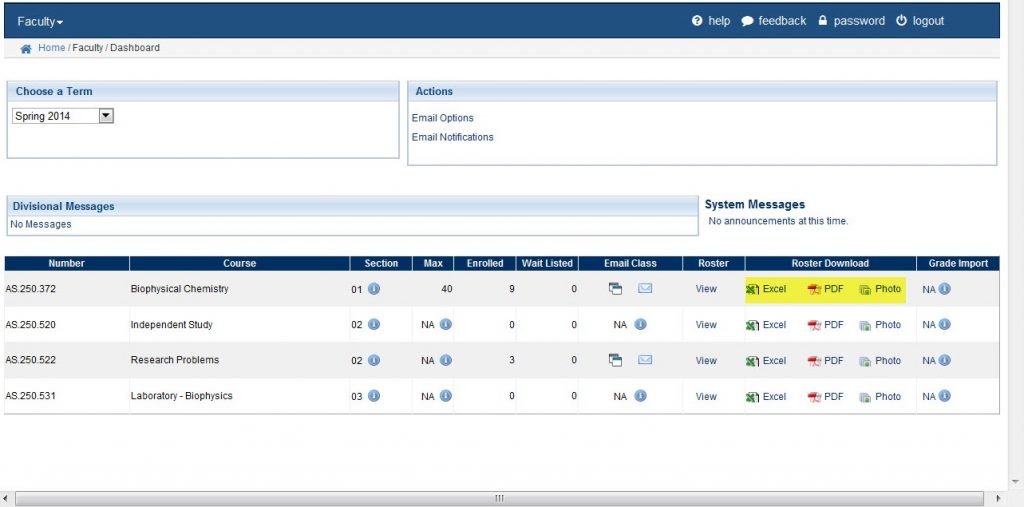 From the Grade Roster page, there are links for roster downloads in the Actions box.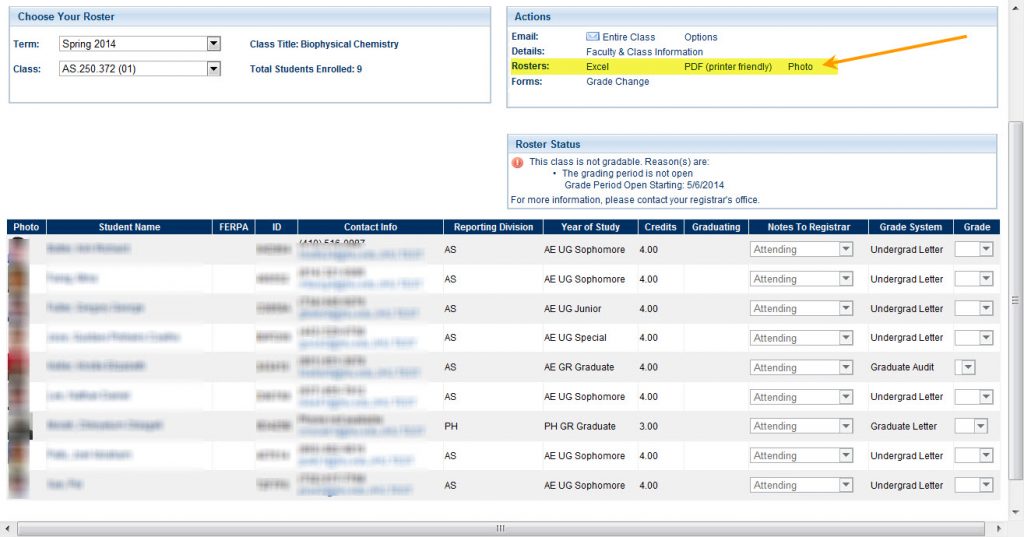 Mac users may experience difficulty downloading combined rosters using the Mac Numbers spreadsheet  program. To download your combined rosters correctly, it is advisable that all Mac users use Excel.