From the Billing menu, select Summary.  The View Statements drop down allows you to view bills generated for your account.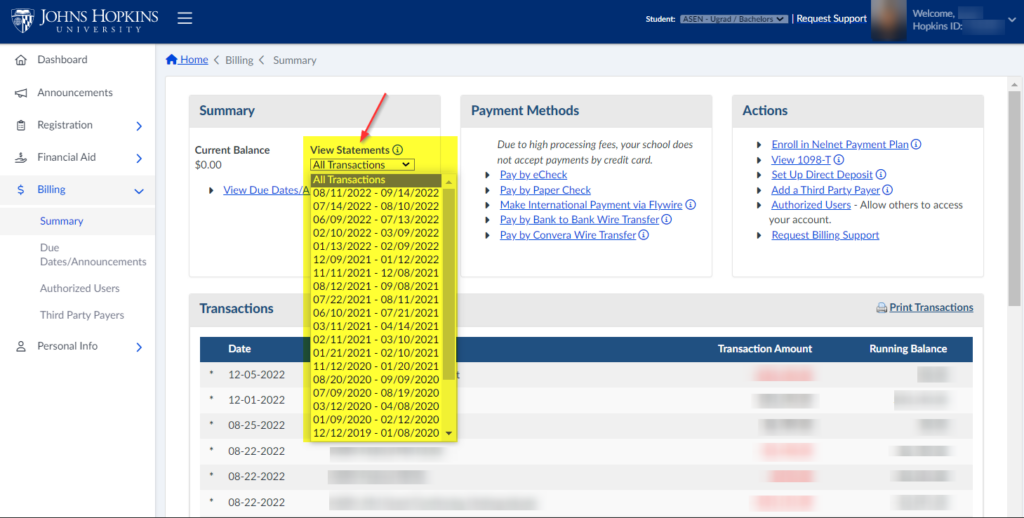 All Available Activity
To view all available account transactions, click the Summary link located under the Billing menu.
Monthly Statements
To view past monthly billing statements, click the specified Billing Month link located in the drop box under View Statements.