From Financial Aid menu, select View Financial Aid or Federal Work Study Authorization Form.
The View Financial Aid option allows you to select the Award Year you wish to view and to choose additional views from the Menu. The Menu includes options to view your financial aid award, accept or decline your award(s), check the status of your financial aid documents, review messages about your award, check the status of disbursements, complete online application (s), and view any messages from the Office of Student Financial Services.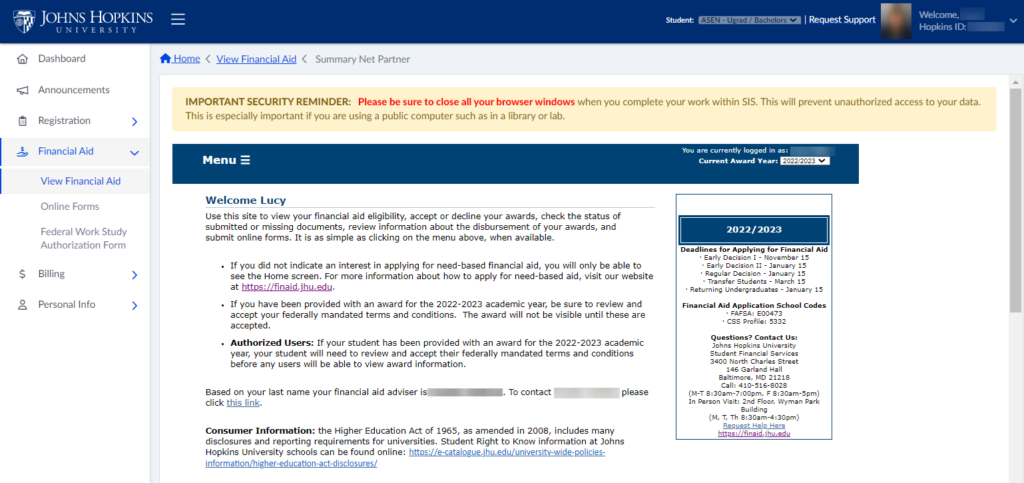 The Federal Work Study Authorization Form option allows students with a Federal Work Study award that has not been declined, to view a pdf of their Federal Work Study (FWS) Authorization Form for the designated academic year. The pdf can be printed or forwarded to the employer as confirmation of the Federal Work Study award.

NOTE: the items available will vary across schools and for each student.
For Academic Years Prior to 2014-2015
The Summary page contains 3 main areas:
Aid Summary
Displays current cost of attendance estimate, total aid amount, aid amount paid to date, and aid amount scheduled for payment.
Actions
Allows you to accept or decline ALL aid at once as well as show the status of your requirements and allow you to view them
Award Information
Allows you to view aid and award information for a specific program and award year. You can click on the status to view additional details. If the award is able to be updated, you can accept or decline your disbursements for each academic period. Make sure to click Saveat bottom of page when you done are making changes.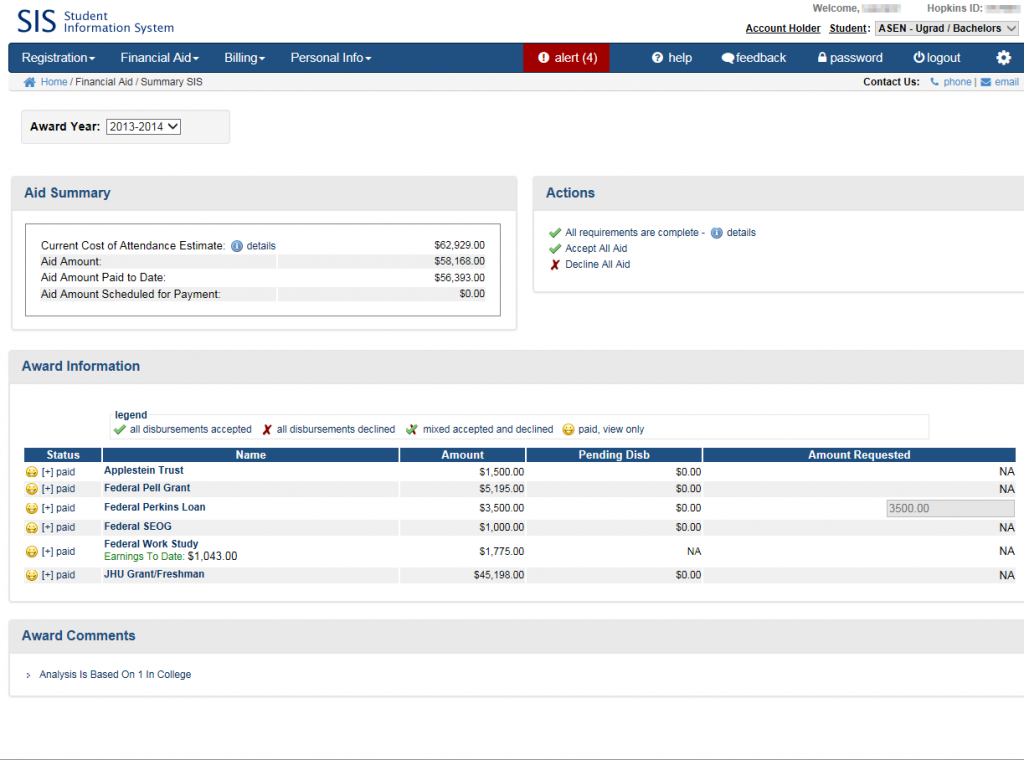 A Few Key Terms
Award Year: An award year is the unit against which other units (such as funds and financial aid records) are defined. In many cases, an award year corresponds to an academic year.
Cost of Attendance (COA): The total cost for you to attend school for an award year. Your school can define a COA for an award year or per academic period within an award year.