The My Class Schedule page allows you to view your class schedule by academic period/term in a table/list view or a weekly calendar view.
Click the My Class Schedule link located under Registration.
Enrollment Summary view is shown by default. Use the radio button to change the view to Weekly Calendar.
Current Academic Period is shown by default. Change the drop down to see your schedule from other academic periods.
This page displays all course information for your registered classes per academic period.
Enrollment Summary View
Click on the Course title link for more information about the course.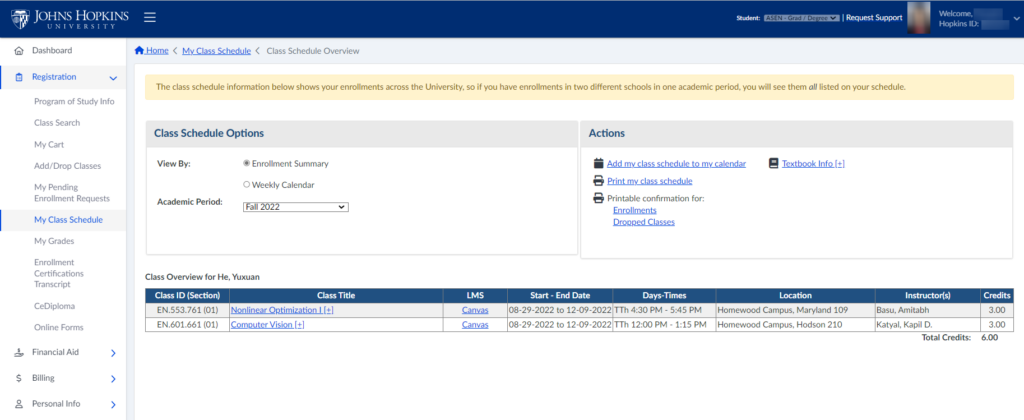 Weekly Calendar View
Use the Previous Week or Next Week links to navigate to another week.