Desktop Client Calendar Integration
Follow the steps in this article in order to display your Outlook meetings in the Zoom desktop client: Configuring the Desktop Client Calendar Integration with Exchange
For your Exchange login username or UPN, enter jhed@jh.edu (replacing jhed with your JHED ID).
For your Exchange login password, enter your JHED password.
For the EWS URL, enter https://mobilemail.johnshopkins.edu/ews/exchange.asmx.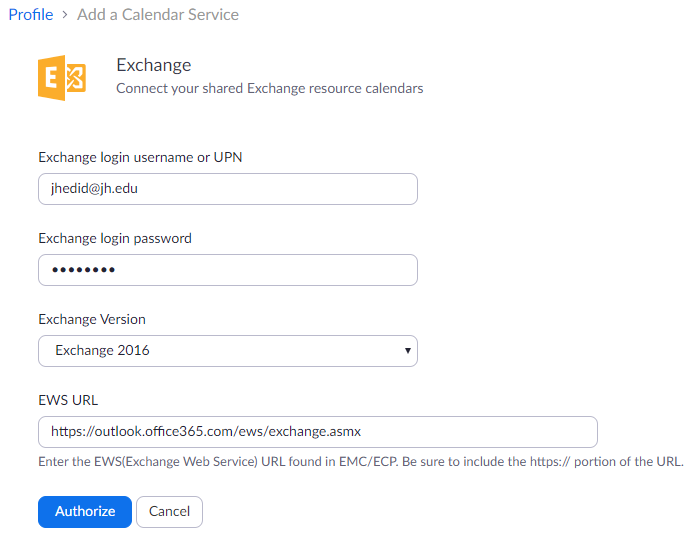 After you click Authorize, you may see an error. Enter your email address in the new text box, and click Save Anyway.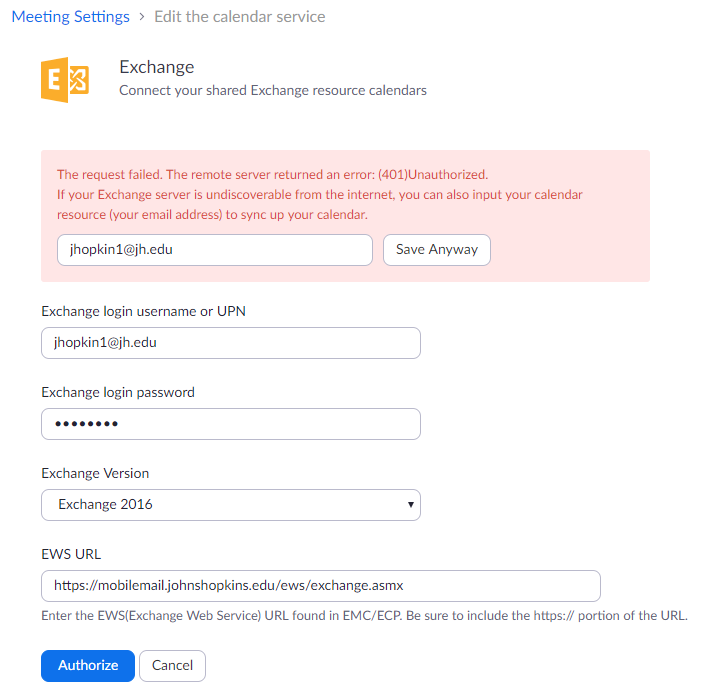 You will need to sign out of and back into the desktop client before you will see your non-Zoom meetings.