Downloading the Zoom Desktop Client
Logging in to the Zoom Desktop Client
Click Sign In, then click Sign In with SSO.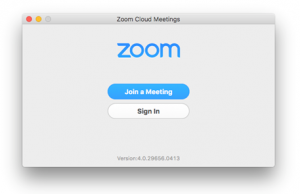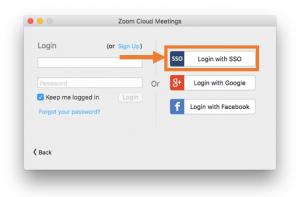 Enter "jhubluejays" for the company domain.
You will be directed to the enterprise authentication page. Enter your JHED credentials to finish signing in.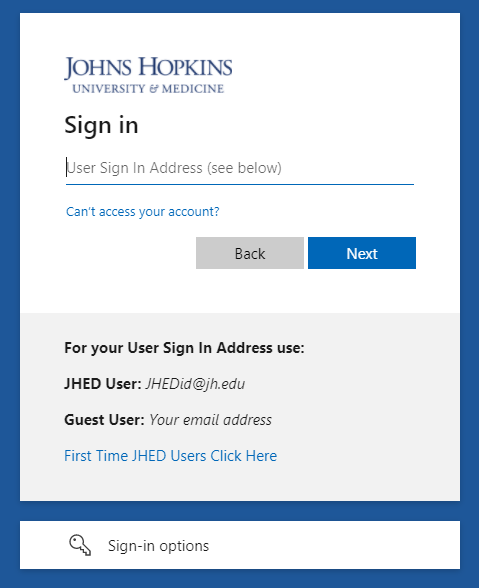 Upon successful authentication, the Zoom client will load the Home screen.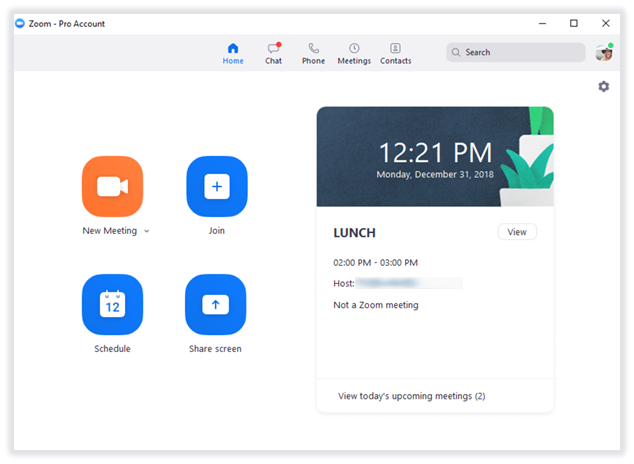 Navigating the Zoom Desktop Client
Accessing Zoom Meetings
Click on the Meetings tab to view your upcoming meetings and your previously recorded meetings.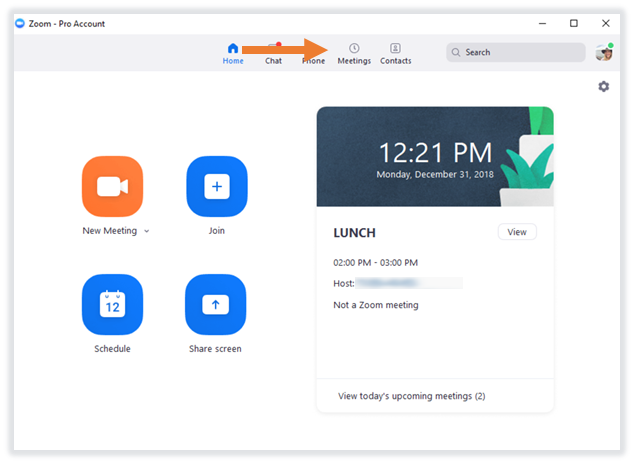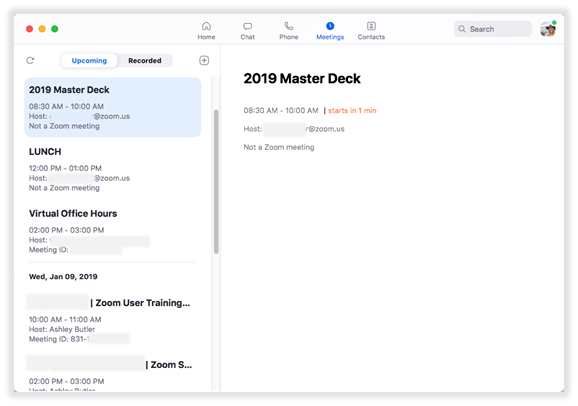 General Settings
Click on the gear icon in the top-right corner to change your settings.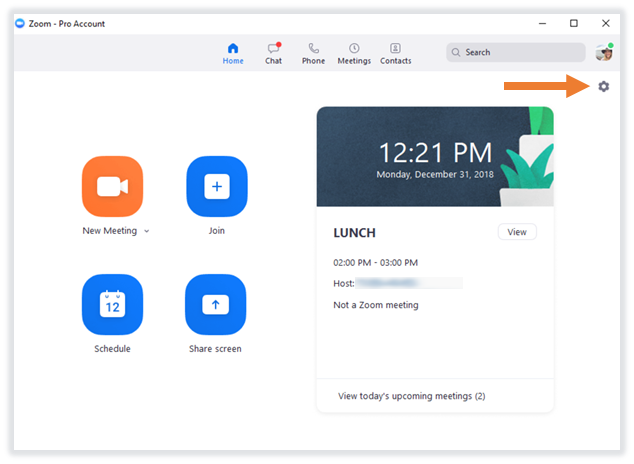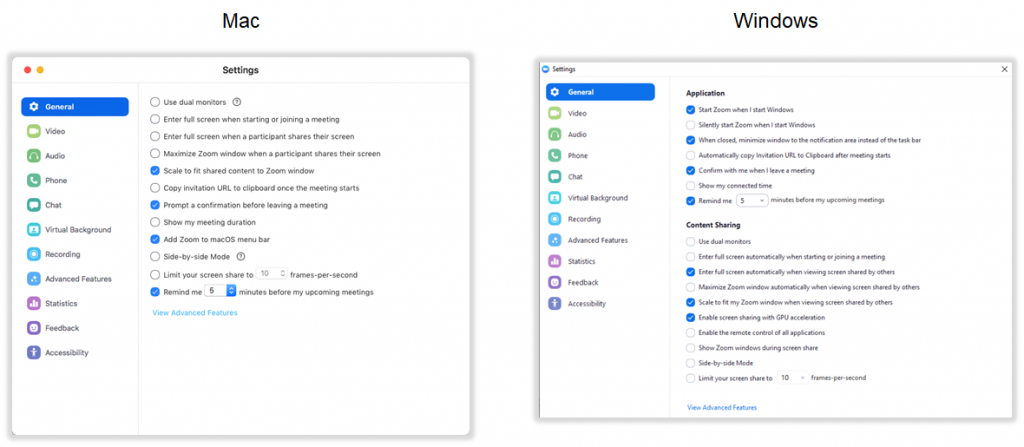 Video Preferences
Audio Preferences
Virtual Background
Recording Preferences
Note: students have access to record locally only. Students cannot record to the cloud.

Access Advanced Features
Clicking on View Advanced Features will open Zoom in your browser, where you can view all settings.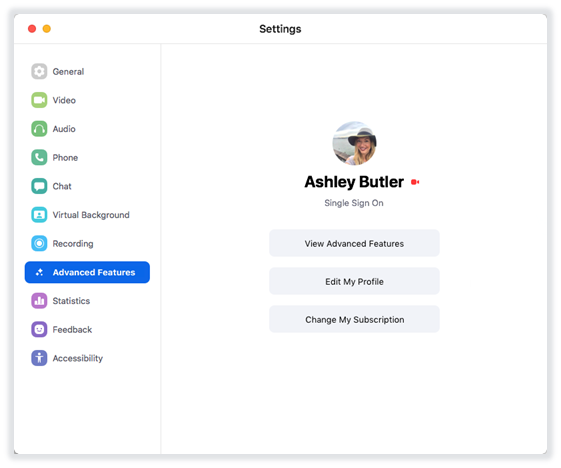 View Statistics
Here you can view your meeting statistics. For more information, see this article.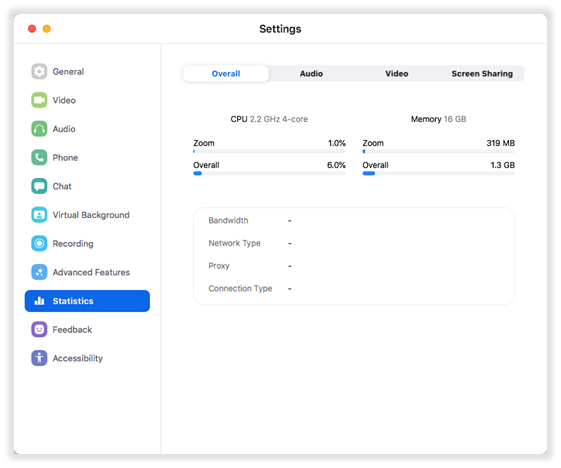 Share Instant Feedback